There's a lot to share about Junket: Tossed & Found, and we'll begin telling more of those stories as we launch our next iteration of climate-competent commerce in late 2021. For context, we recommend checking out our manifesto and values.
To shop for physical goods in Minneapolis, check out our 'just in time' rescue feed on Instagram. We'll hook you up with flat rate delivery in Minneapolis and St. Paul proper, or you can plan ahead to come grab the goods in South Minnie at one of our scheduled weekend pickups. We are happy to work with couriers & bike delivery folks, too...  we're excited about having moved out of the holding pattern that's had us in its clutches since the loss of our Minnehaha Ave lease in 2018, and there will be more details to share in the days and weeks ahead.
To shop for physical product from anywhere, we maintain a curated inventory of 100% secondhand product on Etsy. Please plan ahead: we ship via ground transit only for climate's sake, and our fulfillment processes are built to support healthy, happy workers while creating great buyer experiences. Your order will be prepared with gratitude and a mischievous eye-twinkle!
Yes- we used to have a retail location. Lots of people wrote about it. It looked like this: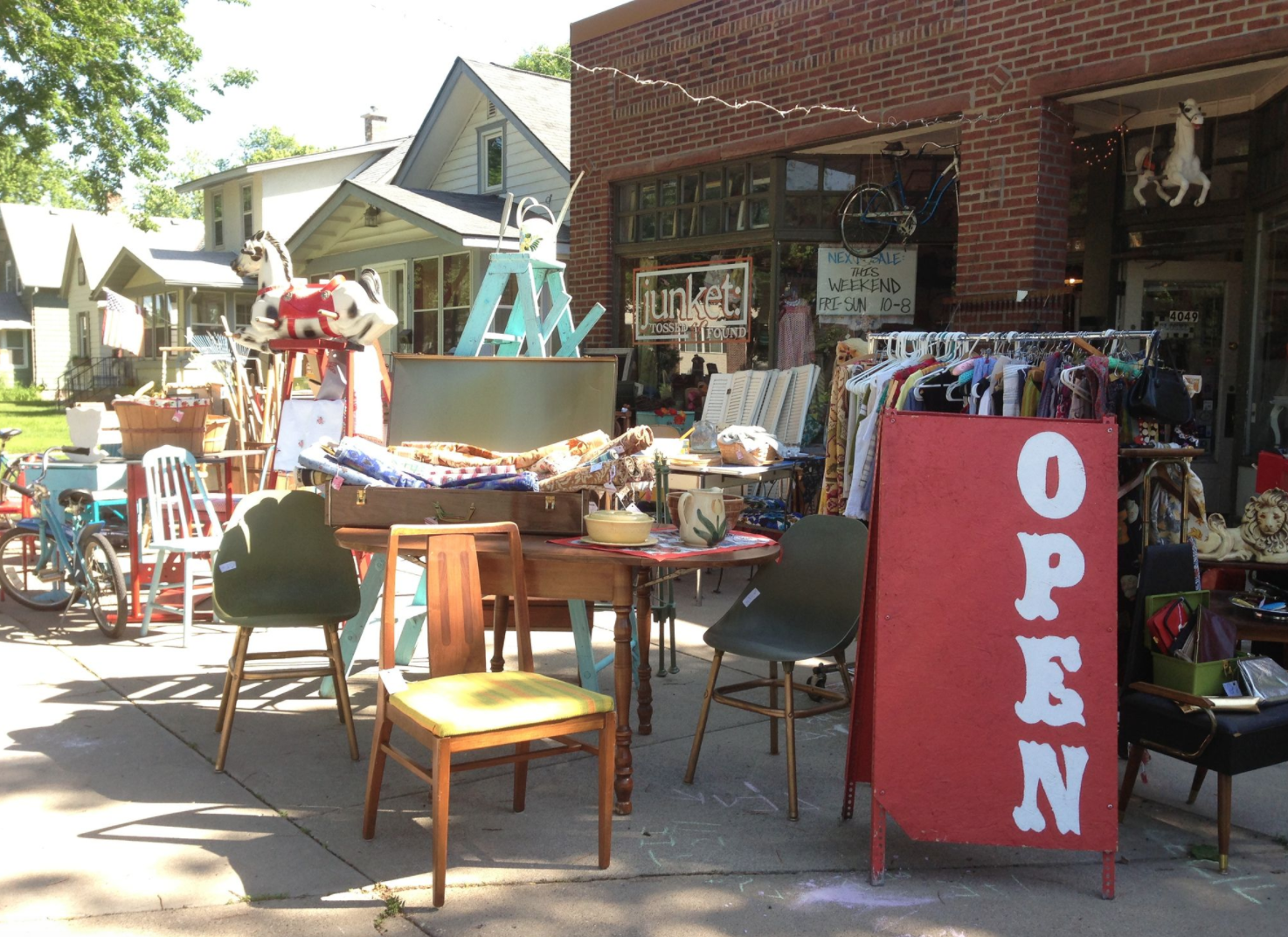 What will Junket do next? Let's find out together.